Truck, Auto, & Heavy Equipment Repair Services

in Newport, ME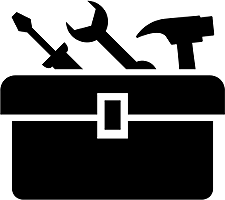 Clark's, LLC Full-Service Garage—We Do It All!
Count on Clark's, LLC for full-service garage repairs for your vehicles. For over 30-years, our family-owned business has been handling quality repairs on everything from cars to trucks to heavy-duty equipment and commercial vehicles! If you are a trucker traveling through the Newport area, bring your tractor-trailer to Clark's, LLC for the repair services you need to get back on the road fast. Find out more about our shop and us on our about page, then give us a call at (207) 368-4766, or contact us with any questions you may have. Count on Clark's, LLC to help you!
Looking for Repair Services Close to Newport? Clark's, LLC is Near You
If you need truck repair, auto repair, or heavy equipment repair services close to Newport, ME, then Clark's, LLC is nearby. Give us a call or message us online if you are in our service area! If you are traveling through Exit 161 of Interstate 95, Clark's, LLC are near you with prompt, reliable repair services.
Heavy Equipment Repair Services at Clark's, LLC in Newport
Since Clark's, LLC does excavating work and site work for construction, we know what it takes to keep heavy equipment in top-notch condition. We welcome any heavy equipment that needs fixing, so bring it over to Clark's, LLC! Our professionals have years of experience working on a large variety of equipment, from loaders to woods equipment, and more. Your crew's safety depends on fully functional equipment, so there is no need to delay when Clark's, LLC offers heavy equipment repair close to where you live and work.
Truck Repair Services Your Rig Can Rely On in Newport, ME
Clark's, LLC is your full-service garage for regular and heavy-duty trucks, autos, and heavy equipment repairs and service. For over three decades, our shop has kept the best mechanics in the area for truck repair services. Tractor-trailer operators travel out of their way to get things done right, right here. We have the heavy equipment facilities to handle all types of truck repair, right down to specialty welding when the need arises.
Bring Your Car to Clark's, LLC for Automobile Repair & State Inspections
Make sure your car is road-ready with quality auto repair and state inspection services from Clark's, LLC. As a second-generation, full-service garage, our team of technicians has the skill to do all types of automobile repairs—whether you need a tune up, oil change, tires, brake service, and more. Bring your car to Clark's, LLC for quality service you can depend on right here in Newport.
Clark's, LLC in Newport Offers Custom Welding to Work Wonders
At Clark's, LLC, our welding services are second to none. We have welders with experience to tackle the toughest welding jobs vehicles might need. Our welders also go beyond what standard shops do by offering custom welding work to customers with excellence and quality you can rely on. Count on Clark's, LLC in Newport, ME, for custom bumpers, custom framework, custom steel fire pits, and more. Bring your imagination to Clark's, LLC and let our welders work wonders for you!
Excavating & Site work with Sand, Gravel, & Loam Available
Clark's, LLC is well known in the area for our excavating and site work services. You may say our reputation precedes us! We are the experienced company customers call for reliable excavating for construction sites, septic systems, land clearing, and more. Our crews operate the heavy equipment and have more than 30 years of experience in doing site work services that include the laying of sand, gravel, and loam, depending on the project requirements. Give us a call: (207) 368-4766.
Want Even More from Clark's, LLC? See Our Specials
Every business knows the importance of keeping customers coming back, so Clark's, LLC offers specials throughout the year to help save our customers a little more of their hard-earned cash. Keep some extra green in your wallet with specials from Clark's, LLC.
We look forward to seeing you soon!